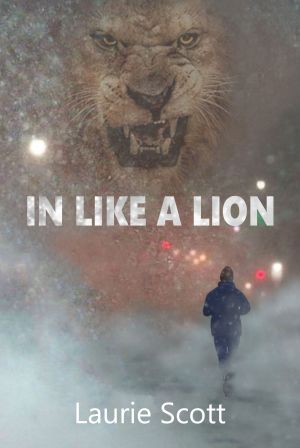 Laurie Scott is the author of In Like a Lion, the first in a planned series of crime novels.  Born and raised in Prince Edward County, she spent the majority of her career as a teacher here. She is retired and lives in Picton, Ontario.
About In Like a Lion: Lily Mulally has been imprisoned for a crime she didn't commit – the murder of former NHL star, Brent Baines. When March roars in with a vicious winter storm, the van transporting her from a hospital to the prison collides with a dump truck, offering her a chance to escape. Lily makes her way through the raging blizzard and, after hours of travelling on foot, finds unexpected support when she is discovered by a sympathetic pair of women: an eccentric widow and her granddaughter. With their help, Lily eludes the authorities while attempting to unravel the truth about Brent's murder and clear her name. She must also deal with the fallout from a secret she can no longer keep. The discoveries she makes lead to startling revelations, and as winter melts away and the truth emerges, she finds herself on thin ice.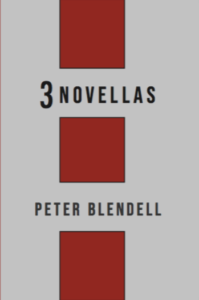 I'm reading Peter Blendell's 3 Novellas (pre-release). All written in the first person, the stories give readers a window into the minds of the narrators, allowing us to view their worlds at a brief point in time. In the first story, Game Night, the main character reflects on what was, what is and what might have been as he revisits the neighbourhood of his youth. In From Violet is a masterfully written story about a police constable investigating a possible homicide. Her small-town police detachment, with its tight budget and casual routines, typically deals with mundane issues. I've just started the third story, No Joy in Flight, but I'm intrigued – can't wait to find out what the two mysterious green spheres are all about!
My second novel, A Murder of Crowes, is finished and being prepared for publication. It will be released this year, hopefully during the summer. I'm in the thinking stages for a third novel featuring the same main character, but am also considering a different story that would be departure from the series.
What are you recommending?
From our local authors: In addition to 3 Novellas, I think readers will enjoy S.M. Hurley's The Sevens when it is published. (I've had a sneak peak.) I'm looking forward to The Lake Pirates by J.D. Carpenter. It's the follow-up to The County Murders and promises to be a great read.