Library Love doubles this October!
Why a library lover is leading a $100K matching donation challenge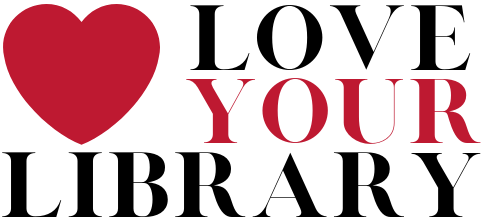 ---
For just 31 days, every dollar equals two! An anonymous donor just pledged up to $50,000 to kickstart a matching donation challenge to support the much-anticipated renovation and expansion of the historic Picton Library.
"Inspired by individual and corporate donors as well as enthusiastic fundraising volunteers, we're thrilled to announce a new benefactor is matching every single donation this month, up to $50,000." says Barbara Sweet, CEO, County of Prince Edward Public Library. "This means that your $50.00 donation in October will be worth $100. And corporate donations will be doubled."
The generous donor loves libraries and is infusing excitement into fundraising efforts for the Carnegie built library. "Love Your Library" is the new call to action with the potential to raise $100K in October.
Avid library user Lindsay Machell knows that her two young sons will soon benefit from the renovations. "I'm so excited for so many parts of the new Picton Library! Anyone who has attended the kids' programs knows that space is usually pretty tight, and with excitable children the volume tends to go up. This is where more quiet study spaces will come in handy, for those who would like to avoid the noise. Also, updated washrooms are definitely needed. More comfortable gathering space for book clubs, playgroups, seniors programming, and newcomers is also exciting. I can't wait to see what happens!"
October is Library Month in Prince Edward County and "Love Your Library" reflects the building excitement for the new Picton Library. Many naming opportunities are now available and library volunteers are talking with local businesses and individuals about how they can get involved. "A collaborative coworking space; solar panels; private study cubicles; a safe and cozy baby and toddler area; and an outdoor meditation area and sculpture garden with a water feature are just a few examples," Alexandra Bake, Chair of the Picton Library Expansion Committee shares.
Across Ontario, libraries are raising awareness of the valuable role public libraries play in people's lives throughout October. Here in Prince Edward County, on Saturday, October 19, volunteers will host "Love Your Library Tag Day" at several locations in downtown Picton and every dollar raised will be doubled.
Meanwhile, Picton Library stacks will roll with laughter on Sunday, October 27 from 7 to 9 pm. Comedians Lenny Epstein and The Frere Brothers will lend their side-splitting talents to "Comedy Night At the Library", the second annual Picton Library fundraiser. It's a not-to-be-missed night of laughter and community! Every $50 ticket sold will be matched by the "Love Your Library" donor challenge. "Comedy Night" tickets can be purchased online below.
In 112 years, only two small changes have been made to the Picton branch. It desperately needs both a renovation and expansion. According to Southern Ontario Library Service (SOLS) and Administrators of Rural and Urban Public Libraries of Ontario (ARUPLO) standards, the undersized Picton Library provides access to only 40% of the recommended collection size.
Devon Jones, Chair of the County of Prince Edward Public Library Board notes, "Due to space constraints, limited accessibility and aging mechanicals, a 1907 building no longer meets the needs of our community. This is why the board asked County residents what they want from the Picton Library. People told us that the historic Carnegie built library should be upgraded."
Whether you live in Ameliasburgh, Bloomfield, Consecon, Milford or Wellington, 208 Main Street, Picton is the physical hub that connects all six branches of the Prince Edward County library system. Of the 111 Carnegie libraries built in Ontario, only 50 still operate as public libraries today. Picton Library is one of the few remaining libraries and continues to serve Prince Edward County as philanthropist Andrew Carnegie intended when he donated $10,000 in 1907 for the build. The renovated and expanded Picton Library will directly connect a gift made today with future generations of County library users.
There are just 31 days in October to double your donation to the new Picton Library. Help spread some library love by sharing "Love Your Library" news, challenging friends, family and colleagues to get involved, liking Prince Edward County Public Library on Facebook, following @peclibrary on Instagram and using #loveyourlibrary and #peclibrary on social media.
COMEDY NIGHT AT THE LIBRARY
Taste That! (The County's Artisanal Comedy Troupe) and The Frere Brothers lend us their side-splitting talents for a second annual Picton Library fundraiser. It's a not-to-be-missed night of laughter and community! Every $50 ticket sold will be matched by the "Love Your Library" October donation challenge. Get your tickets now!
Sunday, October 27
7:00-9:00 PM
Picton Branch Library
IT'S TIME TO RENEW OUR PICTON LIBRARY
---
If you're one of the 3,400 people who visit Picton Library every month, you know that our 110-year-old Carnegie building is overdue for expansion. NOW is the TIME TO RENEW. Soon, a modern extension will double the size of Picton Library and maintain its heritage character. You can expect:
Expanded collection
Performance arts space with non-profit rental options
A new lecture theatre with assistive technologies
An enlarged children's area and a dedicated Makerspace Room for STEM learning and lifelong enrichment
Flexible quiet workspaces and meeting room rentals
Accessible public washrooms
Comfortable chairs, good lighting, quiet spaces where we can all feel at home
A new walkway from Mary Street to Main Street
---
Bequests, donations, efforts of the Friends of Picton Library, a John M. and Bernice Parrott Foundation grant and a PEC Council investment are funding $900,000 of the $2,000,000 needed to expand Picton Library. TIME TO RENEW is a once-in-a-lifetime campaign to raise the remaining funds needed for the Picton Library Expansion.
Frequently Asked Questions
---
Donate Now through "Canada Helps"
---
---
---