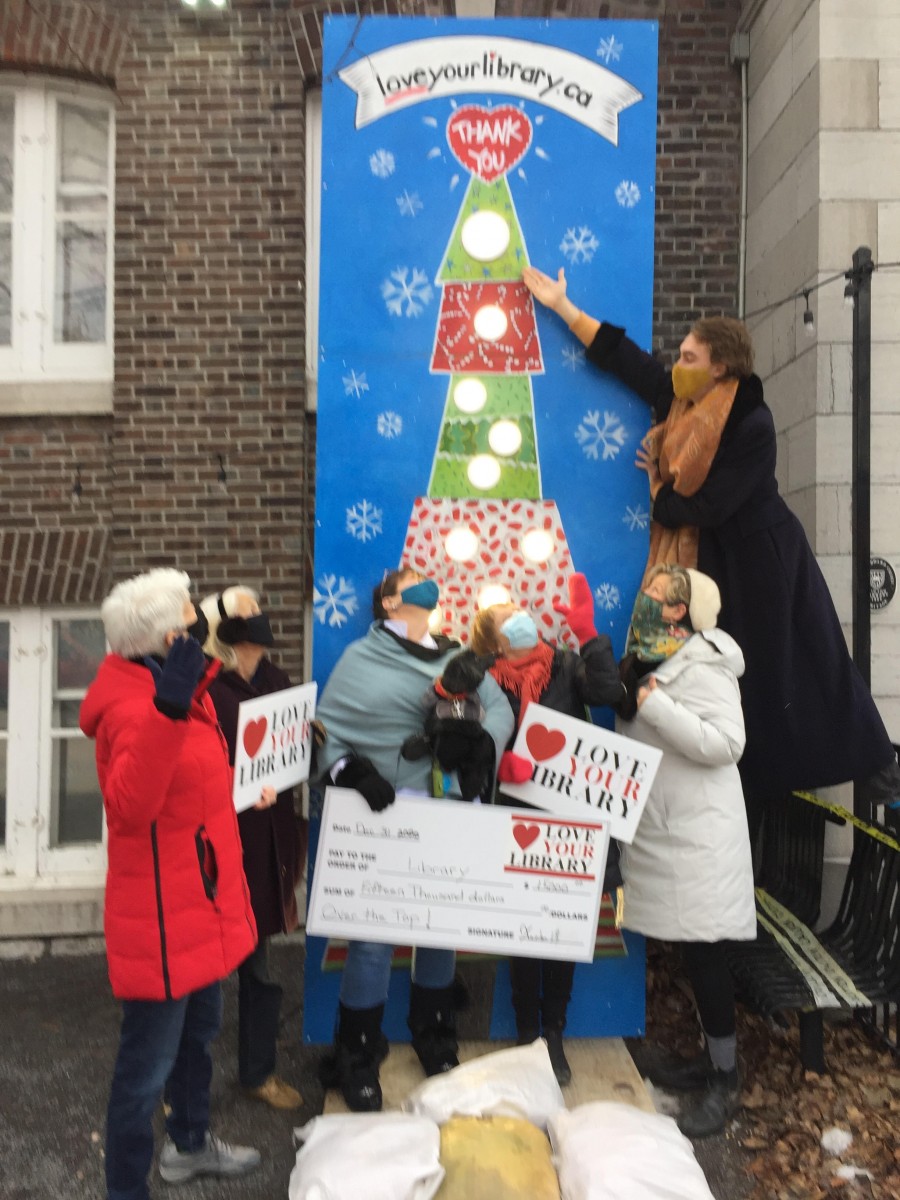 Prince Edward County gave their library a big hug in December. An anonymous donor promised up to match up to $100,000, and library lovers across The County not only met, but exceeded that goal.
"Generosity inspiring generosity! The matched fund donation and the overwhelmingly generosity of our community in meeting the challenge was such a wonderful way to end the year! And we have so much to look forward to with the start of Construction in the Spring! Thank you!" said Alexandra Bake, fundraising chair.
The fundraising campaign is now in the home stretch, with $515,000 yet to raise of the total project cost of $2.8 Million. The Library Board intends to break ground on the Picton Branch Library expansion Spring 2021. "As we had hoped, the green light from Council assured our community the project would proceed, and inspired it's generosity. We are so grateful," said Library Board Chair Devon Jones.
An upcoming fundraiser at the cash registers at Picton Sobeys will launch January 14 and run until January 21.
The Picton Branch Library expansion will double the space of the current library building with enhanced accessibility features, technology, and a safe, inviting environment for all.