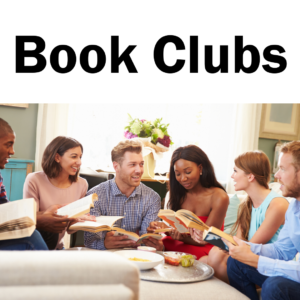 If you have ever joined a book club, you will know that there are a number of benefits, from staying connected to friends to being inspired to read outside your comfort zone and more. If you're a member of a group interested in meeting online but you don't know where to start or you need a little help along the way, the library's tech help team is happy to help. Complete the "virtual meeting room" form and we'll help get you started.
One frequent question that we get from book clubs is, "How can the library help my group all read the same book at the same time?" If your group is willing to read e-books, Hoopla Digital is the easiest solution. All of the books that are available on Hoopla are available simultaneously, which means that all members of your club can access them at the same time. If you need help using any of the library's e-book and downloadable audiobook services, contact techhelp@peclibrary.org.  Aaron, Michele, or Dave would be happy to book a one-on-one or a session for your group.
The County of Prince Edward Public Library also has a number of book club sets available for your group.  You can view them all by visiting the library's online catalogue and searching "book club set". We will highlight some of the titles here and if you are interested in reserving them, contact Jenn by email jkingma@peclibrary.org.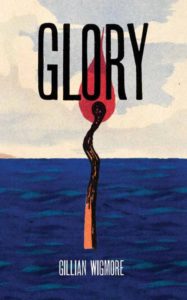 Glory by Gillian Wigmore
A northern gothic tale about resilience and belonging
In a boom town dominated by a man-eating lake, Renee and Danny Chance start a new life in his grandfather's cabin. Renee struggles to keep her head above water until she is drawn into the orbit of two beautifully notorious bar-singer cousins, and all three women are called to test the bonds of blood and loyalty. A polyphonic fable riddled with tall tales, Glory explores what it means to be a woman in north-central BC by flooding the shores of the human heart.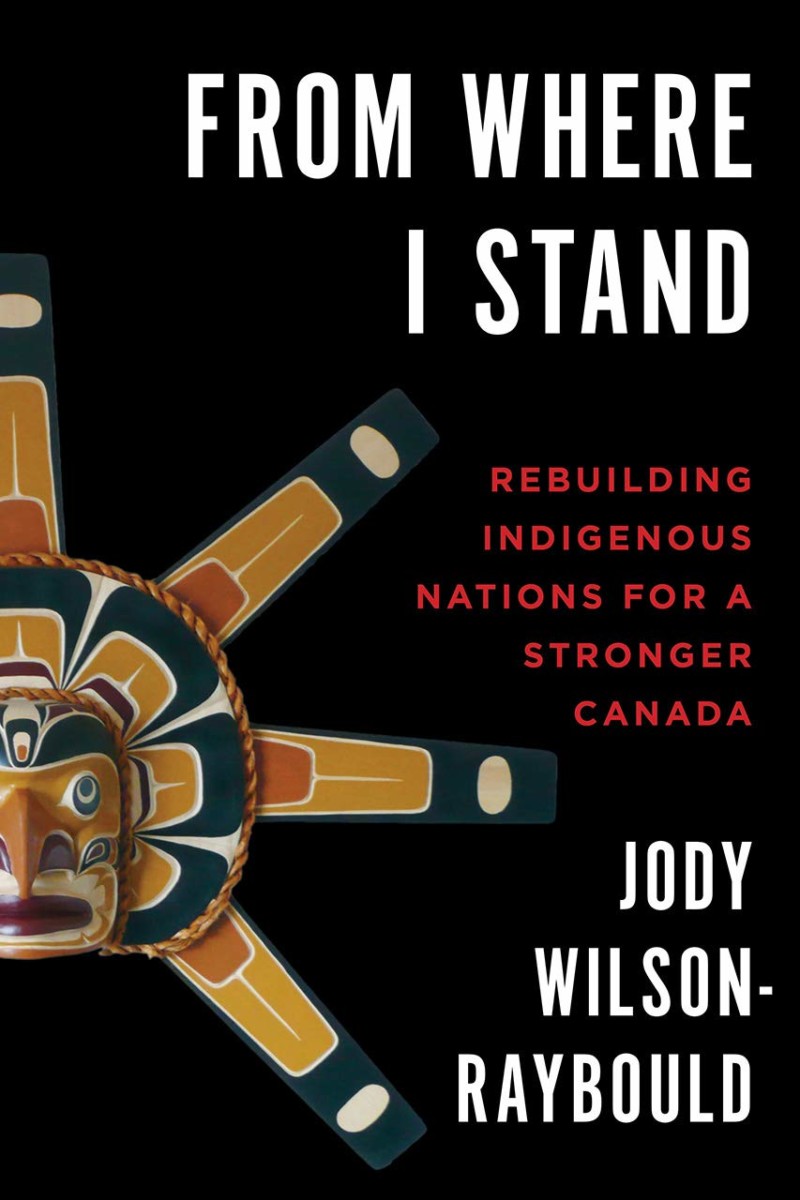 From Where I Stand by Jody Wilson-Raybould
An Indigenous leader who has dedicated her life to Indigenous Rights, Jody Wilson-Raybould has represented both First Nations and the Crown at the highest levels. And she is not afraid to give Canadians what they need most – straight talk on what has to be done to move beyond our colonial legacy and achieve true reconciliation in Canada. In this powerful book, drawn from speeches and other writings, she urges all Canadians – both Indigenous and non-Indigenous – to build upon the momentum already gained or risk hard-won progress being lost. The good news is that Indigenous Nations already have the solutions. But now is the time to act and build a shared postcolonial future based on the foundations of trust, cooperation, recognition, and good governance.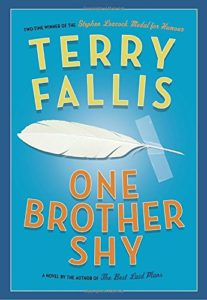 One Brother Shy by Terry Fallis
Few people know the real Alex MacAskill. Most of the world sees a painfully and chronically shy software engineer in his mid-20s, soft-spoken, a bit of a loner, and someone easy to escape notice wherever possible--and that's just the way Alex wants it. Because no matter how many years have passed, the incident known only as "Gabriel" in the MacAskill family is something that still haunts him.
But when his mother, one of the only people in the world who Alex felt comfortable as himself around, dies after a long illness, he suddenly has no choice but to face the very thing that he's been avoiding since that night in high school. In an instant, Alex finds himself trying to piece together the mystery of his identity, and on a search for parts of his family he never knew existed--a search that takes him from Ottawa to London to Moscow, encountering along the way echoes of the Cold War, painful memories from his past, and even the 1972 Russian hockey team--a search that ultimately helps Alex discover himself.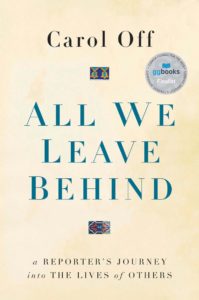 All We Leave Behind by Carol Off
In 2002, Carol Off and a CBC TV crew encountered an Afghan man with a story to tell. Asad Aryubwal wanted to expose the tyranny of his country's warlords and reveal their deep involvement with Americans and NATO troops. He took a calculated risk when he agreed to be a key figure in a documentary. But his courage and candour set off a chain of events from which there was no turning back. Asad, his wife, Mobina, and their five children had to flee their home. In exile, the family was still in danger and facing an uncertain future. Their dilemma compelled a journalist to cross the lines of disinterested reporting and become deeply involved. Together, they navigated the Byzantine international bureaucracy and the Canadian government's intransigence until the family finally found a new home. Carol Off's powerful account traces not only one family's journey and fraught attempts to immigrate to a safe place, it also illustrates what happens when a journalist becomes irrevocably caught up in the lives of the people in her story and finds herself unable to leave them behind.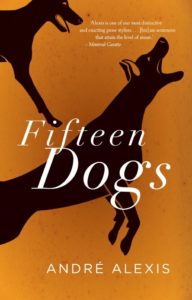 Fifteen Dogs by André Alexis
— I wonder, said Hermes, what it would be like if animals had human intelligence.
— I'll wager a year's servitude, answered Apollo, that animals – any animal you like – would be even more unhappy than humans are, if they were given human intelligence.
And so it begins: a bet between the gods Hermes and Apollo leads them to grant human consciousness and language to a group of dogs overnighting at a Toronto veterinary clinic. Suddenly capable of more complex thought, the pack is torn between those who resist the new ways of thinking, preferring the old 'dog' ways, and those who embrace the change. The gods watch from above as the dogs venture into their newly unfamiliar world, as they become divided among themselves, as each struggles with new thoughts and feelings. Wily Benjy moves from home to home, Prince becomes a poet, and Majnoun forges a relationship with a kind couple that stops even the Fates in their tracks.
André Alexis's contemporary take on the apologue offers an utterly compelling and affecting look at the beauty and perils of human consciousness. By turns meditative and devastating, charming and strange, Fifteen Dogs shows you can teach an old genre new tricks.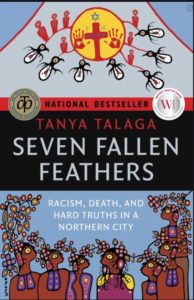 Seven Fallen Feathers by Tanya Talaga
In 1966, twelve-year-old Chanie Wenjack froze to death on the railway tracks after running away from residential school. An inquest was called and four recommendations were made to prevent another tragedy. None of those recommendations were applied.
More than a quarter of a century later, from 2000 to 2011, seven Indigenous high school students died in Thunder Bay, Ontario. The seven were hundreds of miles away from their families, forced to leave home and live in a foreign and unwelcoming city. Five were found dead in the rivers surrounding Lake Superior, below a sacred Indigenous site. Jordan Wabasse, a gentle boy and star hockey player, disappeared into the minus twenty degrees Celsius night. The body of celebrated artist Norval Morrisseau's grandson, Kyle, was pulled from a river, as was Curran Strang's. Robyn Harper died in her boarding-house hallway and Paul Panacheese inexplicably collapsed on his kitchen floor. Reggie Bushie's death finally prompted an inquest, seven years after the discovery of Jethro Anderson, the first boy whose body was found in the water.
Using a sweeping narrative focusing on the lives of the students, award-winning investigative journalist Tanya Talaga delves into the history of this small northern city that has come to manifest Canada's long struggle with human rights violations against Indigenous communities