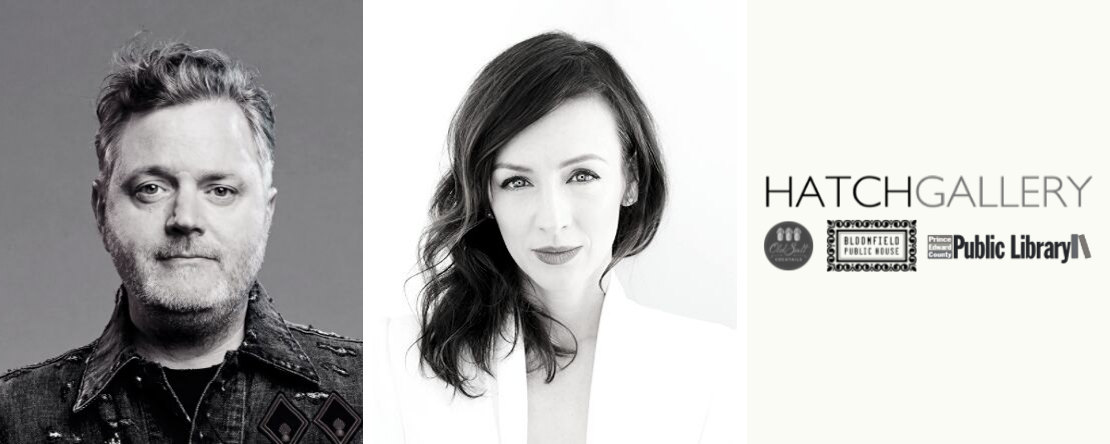 Join HatchGallery for a memorable art experience with two shining stars of the Canadian music scene.
Celebrate the artwork of award-winning musician Kevin Hearn and singer-songwriter Sarah Slean, and join them for an intimate performance from the gallery floor.
Kevin Hearn is a well known member of The Barenaked Ladies and has performed with Gord Downie and Lou Reed. According to Sharpe Magazine, "Hearn may be the most important person in Canadian music right now."
Sarah Slean is a Juno nominated performer whose musical style evokes themes of cabaret, pop, and rock, knit together with classical overtones and lyrical poetry. TIME Magazine Canada has listed her as "One of the most compelling acts Canada has to offer."
Join us Saturday, September 21, 2019, 3-5 PM
at HatchGallery, 8 Stanley St., Bloomfield, ON.
$120 per person. Limited VIP tickets available online at peclibrary.org, and at the door. 100% of proceeds benefit the Picton Branch Expansion.
VIP Ticket includes a speciality cocktail, provided by Old Salt Cocktails, and hors d'oeuvres by Bloomfield Public House.