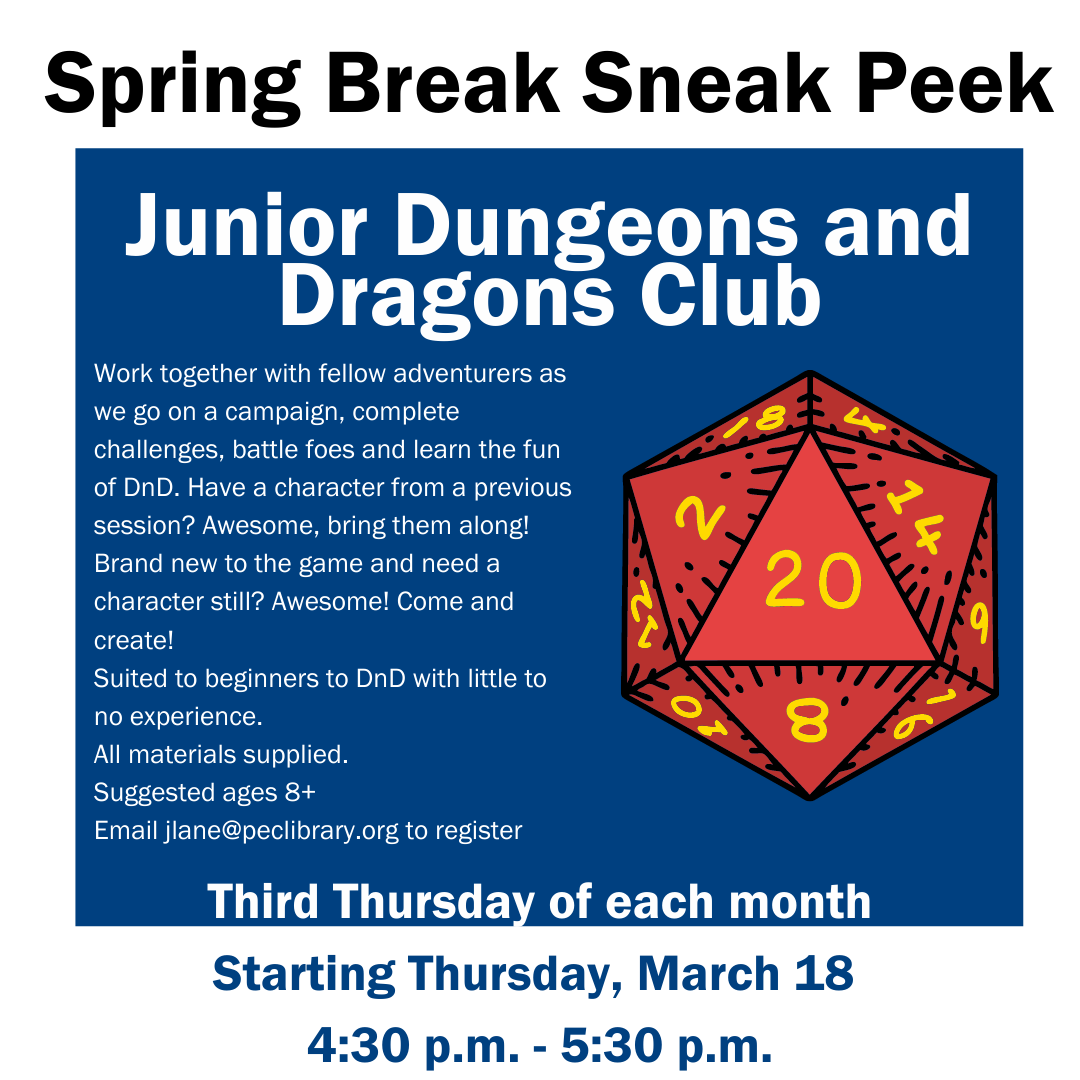 Work together with fellow adventurers as we go on a campaign, complete challenges, battle foes, and learn the fun of DnD.
Have a character from a previous session? Awesome, bring them along! Brand new to the game and need a character still? Awesome – come and create!
Suited to beginners to DnD with little to no experience.
All materials supplied. This is a monthly club, and participants will be required to attend every session.
Suggested ages 8+. Email jlane@peclibrary.org to register.