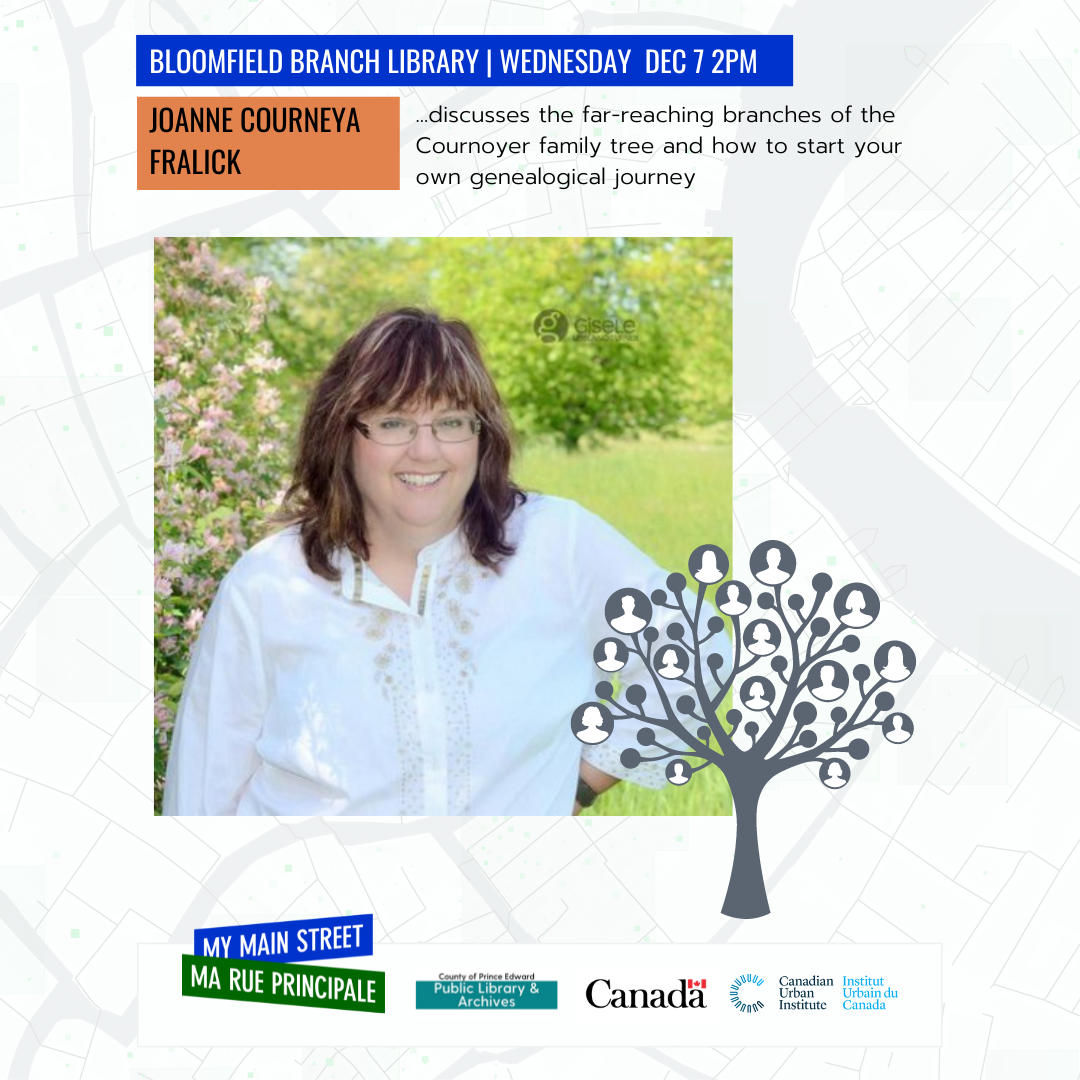 Hosted by author Joanne Courneya Fralick
The story of the Cournoyer family reaches back over 400 years in Canada. Join genealogist Joanne Courneya Fralick as she discusses the Cournoyer family tree and their far-reaching branches across Canada and the United States.
Joanne will also discuss her methods of researching her family, and answer questions on how to start on your own genealogical journey.