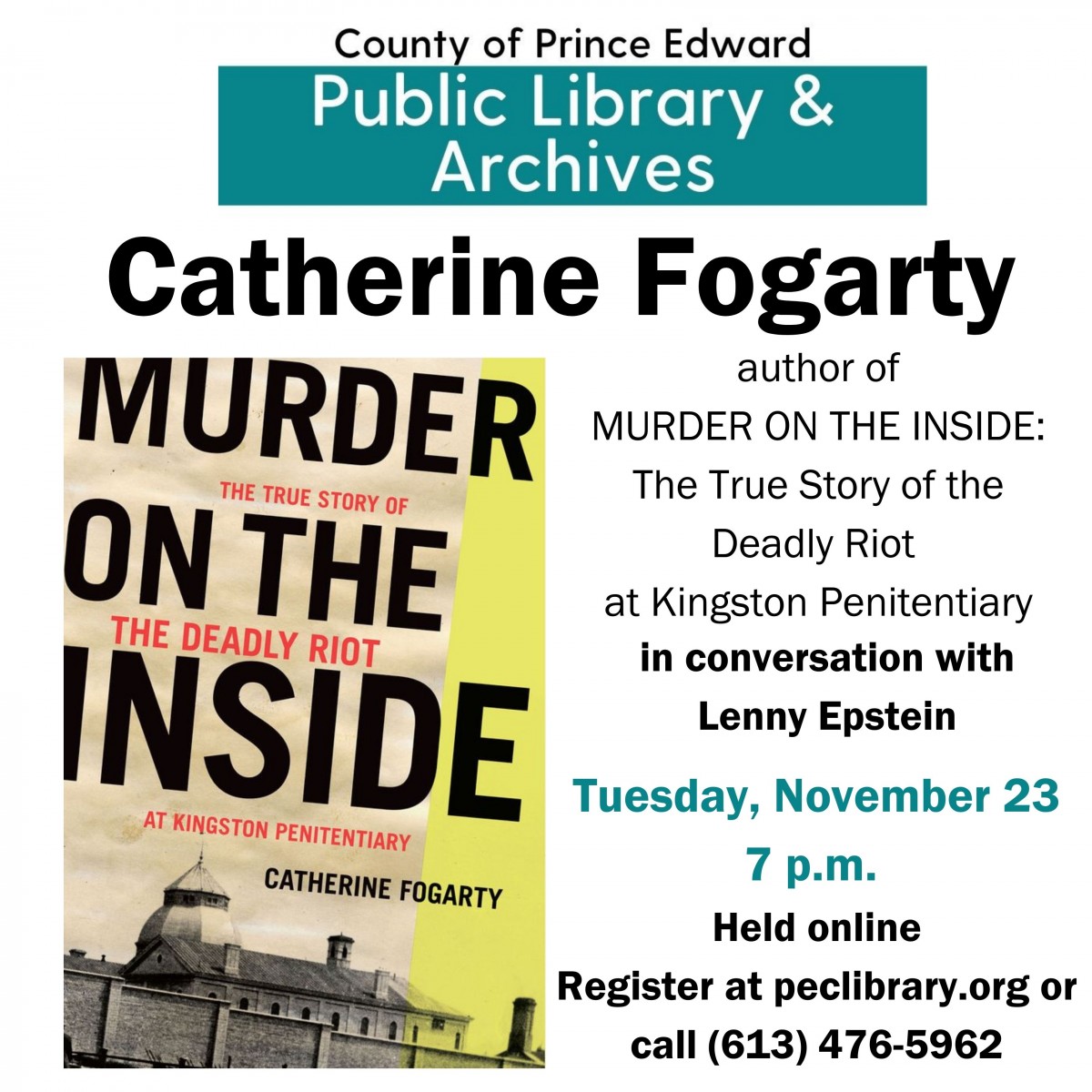 Click HERE to register.
---
About Murder on the Inside:
On April 14, 1971, a handful of prisoners attacked the guards at Kingston Penitentiary and seized control, making headlines around the world. For four intense days, the prisoners held the guards hostage while their leaders negotiated with a citizens' committee of journalists and lawyers, drawing attention to the dehumanizing realities of their incarceration, including overcrowding, harsh punishment and extreme isolation. But when another group of convicts turned their pent-up rage towards some of the weakest prisoners, tensions inside the old stone walls erupted, with tragic consequences. As heavily armed soldiers prepared to regain control of the prison through a full military assault, the inmates were finally forced to surrender.
Murder on the Inside tells the harrowing story of a prison in crisis against the backdrop of a pivotal moment in the history of human rights. Occurring just months before the uprising at Attica Prison, the Kingston riot has remained largely undocumented, and few have known the details—yet the tense drama chronicled here is more relevant today than ever. A gripping account of the standoff and the efforts for justice and reform it inspired, Murder on the Inside is essential reading for our times.
Click HERE to borrow Murder on the Inside from the PEC Library!
Lenny Epstein is one of the filmmakers behind "Till the Cows Come Home."
For two days in the late summer of 2010, hundreds of angry protesters stood in front of Frontenac Prison Farm in the heart of Kingston, Ontario, ready to block cattle trucks brought in to remove the hundred-year-old prize dairy herd. The dramatic standoff between protesters and police lasted two days, through pouring rain and hot sun. It was front page news across the country. An army of black-clad police arrested twenty-four people. The youngest woman arrested was 14, the oldest, 85. Till The Cows Come Home tells the story behind this extraordinary display of civil disobedience, filled with gripping confrontations and a cast of colorful characters, from irate farmers to passionate nuns to endearing ex-cons. It asks provocative questions about the Canadian government's alarming approach to criminal justice, food security….and democracy itself.