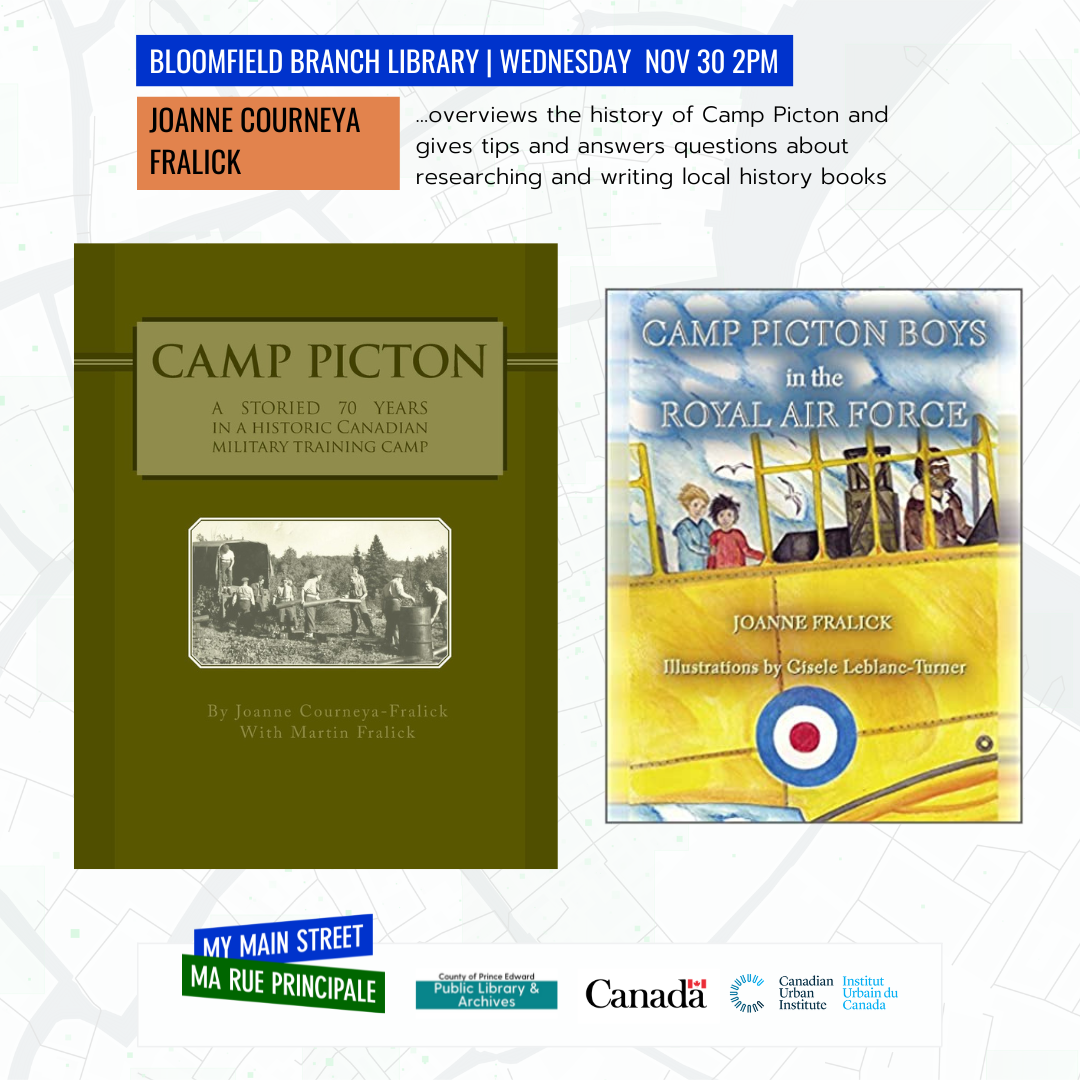 Hosted by author Joanne Courneya Fralick
Wednesday, November 30 2-4 p.m. Bloomfield Branch Library
At the beginning of World War II, the Commonwealth chose several locations to train pilots and gunners for combat. They were in Canada due to the great distance from the War.
Camp Picton was one of these British Commonwealth Training Plan centres. Constructed in 1940, the base would see a turnover of 800 British and Australian trainees every six weeks up to the end of World War II. These young men were then sent back overseas for active combat.
After the war, the base continued as a bombing and gunnery school, ending its active military years in 1968 with the disbandment of the Guard.
Joanne will guide you through the various iterations of Camp Picton from its beginning to today, including satellite locations such as Point Petre. She will also give tips and answer questions on how to research and write a local history book.